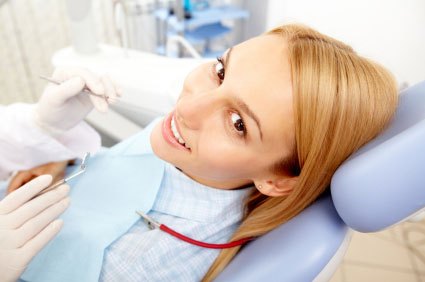 In dentistry we know the answer to why patients SHOULD do what we recommend. We frequently ask ourselves why they WON'T do the treatment we suggest. But the question I think we should be paying more attention to is, "Why WOULD they do it?"
I wrote recently about moving our conversations with patients away from insurance benefits, and into conversations about the benefits of health. I offered a formula which outlines the elements necessary for health; the health of your patients and the health of your practice.
CSJ + PO + FF + MOP = Health
Care, Skill and Judgment + Preferred Outcomes + a Fair Fee + the Method of Payment = Health
As I said in an earlier piece, the first part of the equation is the only part completely within our control. Our care, skill, and judgment represent what we bring to the equation. The next part, the Preferred Outcome, has to do with the values our patients bring to the process. It answers the question about why a patient WOULD choose to do dentistry we recommend. In our consumer driven culture today patients are less and less likely to do something because we think they "should." Savvy consumers appropriately ask themselves, "What's in it for me?" We cannot control this aspect of the equation, but we can influence it.
We have good reasons for recommending treatment. We see problems or potential problems and we are well trained to find solutions to those problems. A decision to proceed with treatment often seems obvious to us. But it is just not enough for us to know intellectually why people should take care of themselves. To be effective we have to learn to let go of our "shoulds." If we offer someone else ten reasons why they should do something, they can think of eleven reasons why they haven't and won't. When we convey to anyone that they should do something we set them up for resistance.
We have also been trained to pay attention to why patients would not do the treatment. We've been taught how to overcome barriers and sell features and benefits. We invest time and energy into learning how to convince patients of the value of our services. But features and benefits, without a clear agreement about preferred outcomes, miss an important piece of the puzzle. Try reviewing a few charts in your practice. Look for notes of what the patient has said that indicates you have helped him or her develop preferred outcomes. Most practices discover they have work to do in that arena; opportunities to pursue.
Preferred outcomes come from the patient's value for health; not whether they value health, but what they value about health. Patients make decisions about dental care out of the same set of values they use to make decisions about other things in which they invest their resources. The more we know about what is important to our patients generally, the more we will be able to help them place dental care within the context of those values.
We can assume if they are in a dental office that they have some value for health. Deeper questions flow from that assumption: What important aspects of this person's life will be affected in a positive way by having good oral health? What aspirations do they have that would be negatively impacted if they avoid doing dentistry? Exploring those issues can help them clarify what our dentistry will help them achieve that is personally relevant to them.
I don't think of understanding patients' values as some obscure, esoteric concept. I think of practical issues, such as what they like to eat, and how they like to spend their time. Questions that come up for me are: What has motivated them to choose healthy foods, or exercise, or make any significant change in their lives? Who influences their choices and why? What are their hopes and their fears? What is valuable enough to them to cause them to move beyond financial concerns, discomfort, inconvenience, or other perceived barriers? What must we include in our conversation to allow them to trust that we have their best interest at heart?
Our values tend to drive us toward some things, and away from others. When you are clear about what is important to your patients you can offer them information about two key elements of choice as described by Dr. Bob Barkley. The first is their Probable Future. It is important for patients to understand what is most likely to happen, given their current conditions, if they do nothing. Our responsibility is to let them know — as clearly, honestly, and specifically as we can — what we believe will happen in the future if nothing is done to intervene.
Only when patients fully grasp their Probable Future can we help them visualize their Possible Future. This process goes far beyond a treatment plan. It is outcome based, not procedure based. It helps the patient see possibility where they may have seen inevitability. It is a long term plan for health; specific in its goals, and compelling in its vision. It is not our plan. It is their plan, for their future, based on their preferred outcomes.
Their values create the context for our recommendations. Ideally every recommendation we make for a patient — from bitewings to implants — would be placed in the context of what we are learning about their values: "Based on what I am hearing from you I suggest . . ." "Based on your goals as I understand them my recommendation is that we . . ." Without that context we can make a logical argument for why one should have treatment. Within that context we can have a conversation about why that unique individual would have treatment.